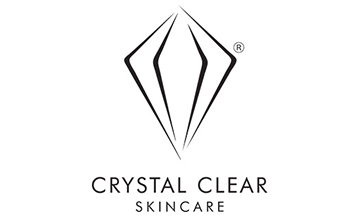 Instantly beautiful rejuvenated skin can be yours with Crystal Clear. A string of celebrity fans, has generated significant public awareness and media coverage of the Crystal Clear treatments. The treatment and product range has reinforced its position as "the celebrities" favourite treatment.
The treatment allows you to treat lines, wrinkles, dull dehydrated skin, sun damaged skin, skin laxity, acne scaring congested and acne prone skin. Using a controlled method of skin resurfacing by gently exfoliating the outer layers of skin, while increasing new collagen and elastin formation to visibly rejuvenate and firm the skin of the face, neck & body. Results are visible immediately. However, a course of treatments is often recommended to achieve maximum effects.
As we age oxygen levels in the skin cells decrease, resulting in a loss of elasticity and the formation of lines and wrinkles. Oxygen Therapy replenishes lost oxygen, and the active ingredients in the serum restructure the skin from the inside out. Visibly plumping lines and wrinkles while firming the skin around the eyes, face and neck.
Rejuvenates the skin from the inside out
Plumps out lines and wrinkles
Perfect for sun damaged aged and acne prone skin
Stimulates collagen production at a cellular level to rejuvenate the skin
Reverses the damage cause by free radicals
The best of both worlds together
For that extra special treat, why not combine both treatments to give you maximum results. This is the crème de la crème of skin treatments.