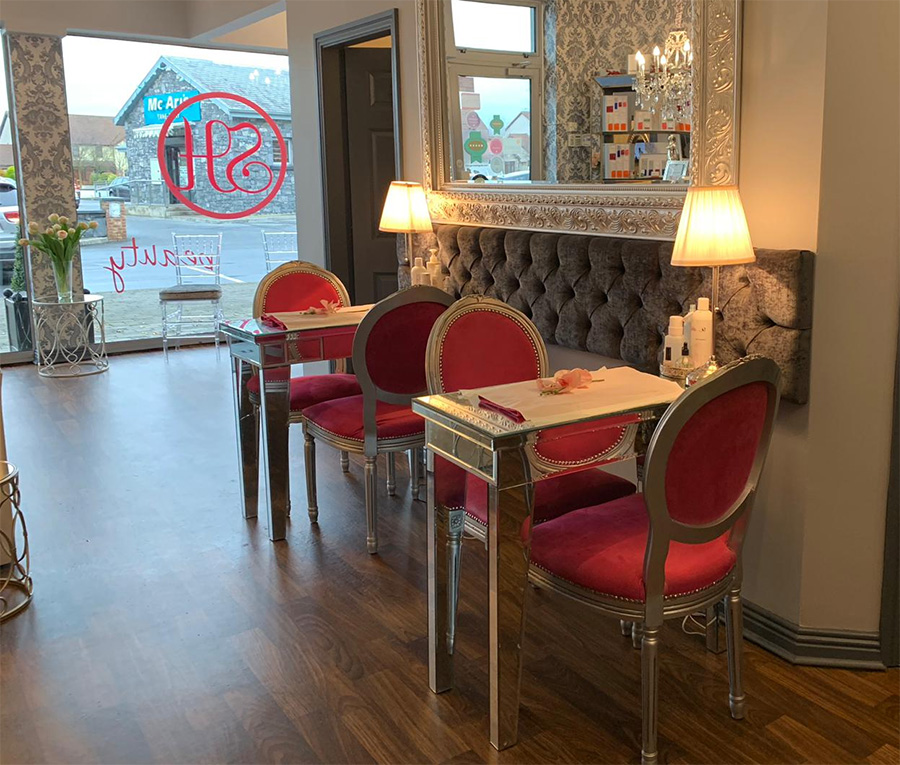 Locations
Ennis Road / Castletroy & Raheen
Retreat from the outside world to somewhere that is magical, where time is immaterial and the pace of life is perfect in any of our three Luxurious Salons. Allow yourself to melt into our old world residence in the Ennis Rd Salon, where Luxurious Surroundings, fluffy robes, flickering fires and sparkling chandeliers enhance the quality of every treatment. Finally, escape to our Relaxation Room and close the door to your busy world where we encourage you to close your eyes, forget about life and allow yourself one selfish moment where you… yes you!… are the centre of the universe.
Opening Hours
Mon & Tues 9.00 – 18.00 (Ennis Rd salon closed on Mondays)
Wed – 9.00 – 20.00
Thur & Fri – 9.00 – 21.00
Sat – 9.00 – 17.00
Special Offers
Treat Yourself
Sign up to our Facebook, Instagram and Twitter pages now to be notified of when we have special offers in our salons and exciting new products.
Call:  061-333969 / 061-328060 / 061-302545
Email: info@seventhheavenbeauty.ie
We invite you to indulge yourself… Share an experience, find an escape, stay healthy, give a gift or simply self reward!
Beauty Bank
Spoil Yourself
If you know of a Special Occassion, Wedding, Dream Holiday or Gala Ball coming in the future, our Beauty Bank allows you save cash throughout the year, when you have it to spare, and stores it on your Beauty Bank card.
This makes our more expenisve treatments much more affordable when the time comes.
Beauty Bank is quiet simply a voucher to yourself, because lets face it, your worth it!
Call: 061-333969 / 061-328060 / 061-302545
Email: info@seventhheavenbeauty.ie